Garden Structures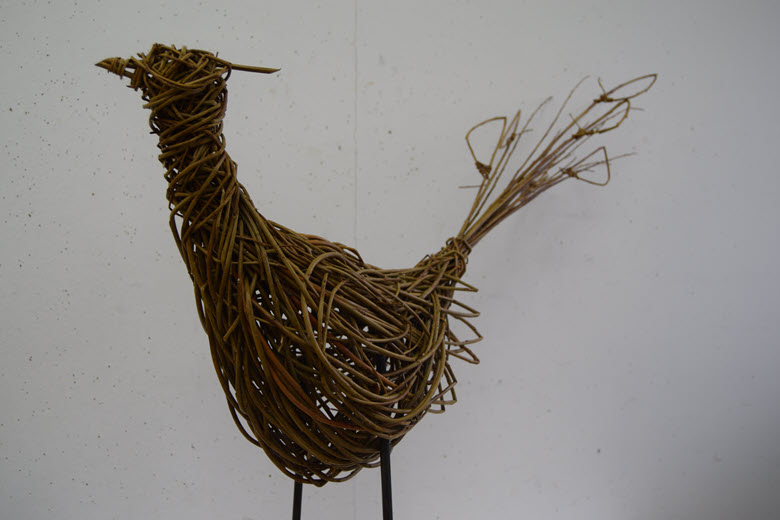 Bird Sculpture Kits

Everything you need to weave your own willow bird sculpture.

From our years of teaching experience we have designed these kits so that complete beginners can use them and follow the step by step instructions and clear illustrations. They also make the perfect gift for a relative or loved one with a weaving addiction who cannot make it to a workshop due to covid restrictions,( this will keep them busy for at least 2 days) !Go to our sales page to place an order, allow three days -5 days from placing order to receiving it .
suekirkwillowbaskets@outlook.com
CHRISTMAS OPEN DAY AND POP UP SHOP

Our workshop will then be open as a shop Monday- Saturday 9am-5pm from 7th – 23rd December.We are closed on Sundays.We will be selling traditional and contemporary baskets and also a variety of structures for your garden, such as plant climbers, cloches, bird feeders.We also have a selection of basketry tools and books for sale…..plus, small bird sculpture weaving kits.We also have gift vouchers available for workshops.
Showing all 5 results